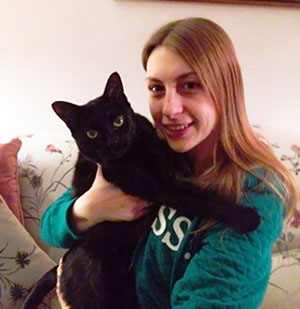 Introducing: Melissa Campbell, Registered Veterinary Technician (RVT)
Melissa graduated from Northern College in 2003 and became a Registered Veterinary Technician the same year.
Melissa knew from a young age that she always wanted to work with and help animals in any way that she could.  Melissa has been working at Robinson Pet Hospital since graduating and is very passionate about her work there with small animals. Her passion and dedication has led her to the roll of office manager.
In her spare time Melissa enjoys spending time with her cats (Cleo, Snugs and Mojo), her family and relaxing at the cottage.